So back to my project, 4 different chairs for the kitchen table, one paint color and one fabric like I mentioned
here
. I can go a little crazy in the kitchen that is OK :)
I bought an old ugly Burgundy chair, yes it was a very shiny burgundy chair, but I liked its ornate and carved details.
I didn't sand it , I just used Kiltz Spray Primer ( or Zinsser), then I paint it with "Valspar Aqua Ocean paint". Then I realized that the ornate top that I fell in love with is loose :(
This is what happens when you are so excited and you don't pay attention to how sturdy is the piece that you are buying . To fix it I used "Elmer's Wood Filler" and "Gorilla Super Glue" . Lightly sand the wood filler and paint over it.
After priming it

With the wood filler
The upholstery part was so easy like wrapping a gift, but hey dont forget to use staple gun instead of scotch tape :)


I forgot to take a before picture ( I noticed we all do that in BlogLand) , don't you just hate that especially when the piece you are working on was so UGLY and BURGUNDY , Burgundy can you believe it???
you can still see the crack but it is no more wobbly
one more picture

IF YOU ENJOYED THIS POST PLEASE ADD ME TO "FOLLOWER" LIST. I'M GROWING MY FAN LIST.
Thank you for your support
Featured in: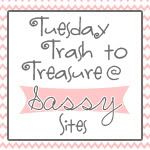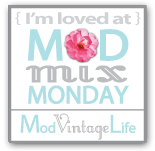 Linking to : notjustahousewife , cookienut , nominimalisthere , primitiveandproper , romantichome , shabbynest , tatertotsandjello, bedifferentactnormal , thetrendytreehouse , restoreinteriors , somedaycrafts , theshabbycreekcottage , romantichome , shabbynest, bedifferentactnormal , iheartnaptime , sassysites , sweetlittlegals , chattychics , beyondthepicketfence , centsationalgirl , modvintagelife , twindragonflydesigns , sixsistersstuff , mommybydaycrafterbynight , jaimelyn , twindragonflydesigns , diybydesign