Simply, I love silver leaf furniture. Perhaps one of the reasons I chose my blog's name was my admiration for my silver leaf project. After I finished it, the dresser looked so expensive that I thought man I do have champagne taste :)
So now let me show you the before and after pictures. For instructions on how to apply silver leaf check out
this project
the only difference is I applied silver spray paint before the step number 1.
Update: Since I'm getting alot of emails asking me how I've done it, where did I get the silver leaf and all tips and tricks ( I know I'm no expert but done the same dresser 3 times lol),so I will write soon a post answering all your questions.So any more question please go ahead and write it in the comment box...thx
Well not so much a before picture, I realized that I didn't take a before picture after I already started the spray paint
I'll tell you a secret, this was my first silver leaf project ever and it wasn't that easy. I applied 3 times the silver leaf over that dresser.First time , I didn't like the way it turned out to be it was like a chessboard. Second time, I applied another layer of silver leaf over the first one so I can break that chessboard pattern but it was a very bad idea, it was all wrinkly so I used my sander and removed both layers. Third and it was the final one and it turned out prettay ( or I gave up and I convinced my self it is pretty lol)
For the small details and curves of the drawers for some reason silver leaf didnt stick so I applied Rub N Buff , like Kate from Centsationalgirl did

centsationalgirl

.
Last but not least, I want to thank Kate from
Centsational girl
and Marian from
MissMustardseed
for answering my questions about how to glaze this dresser, even though I didn't use any glaze ( I did some trial and the glaze hide all the shine of silver leaf which is not what I wanted for this project but for other pieces I will definitely use some glaze to tone the shine of the silver leaf down)
Hope you like my dresser cause I'm in love with it :)
I was featured: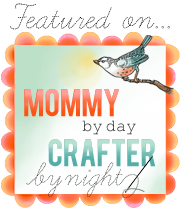 Linking too :
diyshowoff
,
notjustahousewife
,
primitiveandproper
,
restoreinteriors
,
thetrendytreehouse
,
bluecricketdesign
,
funkyjunkinteriors
,
iheartnaptime
,
thevintagefarmhouse
,
sugarbeecrafts
,
mysimplehomelife
somedaycrafts
,
nominimalisthere
,
theshabbycreekcottage
,
frenchcountrycottage
,
2805
,
romantichome
,
shabbynest
,
missmustardseed
,
bedifferentactnormal
,
tatertotsandjello
,
icantstopcrafting
.
addicted2decorating
,
thegirlcreative
,
betweennapsontheporch
,
theletteredcottage
,
pollywantacrafter
,
thirtyhandmadedays
,
thekurtzcorner
,
tipjunkie
,
projectqueen
,
itsoverflowing
,
sweetlittlegal
,
cleanandscentsible
,
chattychics
,
findingfabulousblog
,
betweennapsontheporch
,
skiptomylou
,
sassysites
,
mommybydaycrafterbynight
,
abowlfulloflemons
,
creatingahouseofgrace
,
chattychics
,
bluecricketdesign
,
igottacreate
,
sassysites
,
familyeverafterblog
,
bystephanielynn
,
myuncommonsliceofsuburbia
,
knickoftimeinteriors
,
kammyskorner
,
sugarbeecrafts
,
mommybydaycrafterbynight
,
sweetlittlegals
,
bluecricketdesign
,
jaimelyn
,
akadesign
,
romantichome
,
mumofalltrades
,
thriftydecorchick
,
restoreinteriors
,
itssoverycheri
,
creatingahouseofgrace
,
staceyembracingchange
,
modvintagelife
,
bystephanielynn
diybydesign
,
cleanandscentsible
,
thewinthropchronicles
,
twindragonflydesigns
,
herecomesthesun
,
cookienut
,
lollyjaneboutique
,
classyclutter
,
sixsistersstuff
,
bystephanielynn
,
insidebrucrewlife
,
elizabethandco
,
lilluna
,
gratefulbelly
,
twindragonflydesigns
,
staceyembracingchange
,
thevintagefarmhouse
,
craftyscrappyhappy
,
sugarbeecrafts
,
insidebrucrewlife
,
findingfabulousblog
,
daysofchalkandchocolate
,
fivedaysfiveways