Yesterday I lost my first follower. I checked in the morning I had 302 followers then in the evening I checked then I saw the number 301 follower. Three hundred and ONE...ONE why ONE ??? What did I do to loose that follower. Do followers leave some blogs? why, when, and what???
Then it hit me. It is not what did
I do
to loose it, it is what
I didn't do
. Well I know (ashamed face) I didn't write posts on a regular basis. I think maybe it is the language thing that makes me always wait so much time to publish my post (since you know English is my third language) I always keep on writing and editing but from now I should be a lesser perfectionist and stop worrying about my grammar.
So from now on I will start writing posts about everything I like, about everything that makes me say Ohhh, Ahhh and Wow, and hopefully I will ohhh, Ahhhh and Wow you too :) Like my recent thrifty find, these 2 teacups with vintagie romantic look :
Dont ask me about the names of these books :D I just bought them because the cover is pink lol
So shhhh between you and me, I'm not gonna judge : Do you keep on checking your followers number?or am I the only one ?
xoxo
Rasha
Featured on: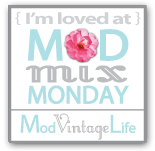 Linking too:
centsationalgirl
,
herecomesthesun
,
funkyjunkinteriors
,
twindragonflydesigns
itsoverflowing
,
iheartnaptime
,
bystephanielynn
,
modvintagelife
,
myuncommonsliceofsuburbia
,
sweetlittlegals
,
sugarbeecrafts
,
thekurtzcorner
,
notjustahousewife
,
tipjunkie
,
mommybydaycrafterbynigh
,
insidebrucrewlife
,
creatingahouseofgrace
,
primitiveandproper
,
thewinthropchronicles
,
diybydesign
,
cleanandscentsible
,
twindragonflydesigns
,
restoreinteriors
.
somedaycrafts
,
staceyembracingchange
,
theshabbycreekcottage
,
jaimelyn
,
beyondthepicketfence
,
thevintagefarmhouse
,
frenchcountrycottage
,
findingfabulousblog
,
cookienut
,
lollyjaneboutique
,
bedifferentactnormal
,
bluecricketdesign
,
classyclutter
,
sixsistersstuff
,
iheartnaptime
,
bystephanielynn
,
diyshowoff
,
sugarbeecrafts
,
gratefulbelly
,
theshabbycreekcottage
,
fivedaysfiveways
,
knickoftimeinteriors
,
bystephanielynn
,
thekurtzcorner